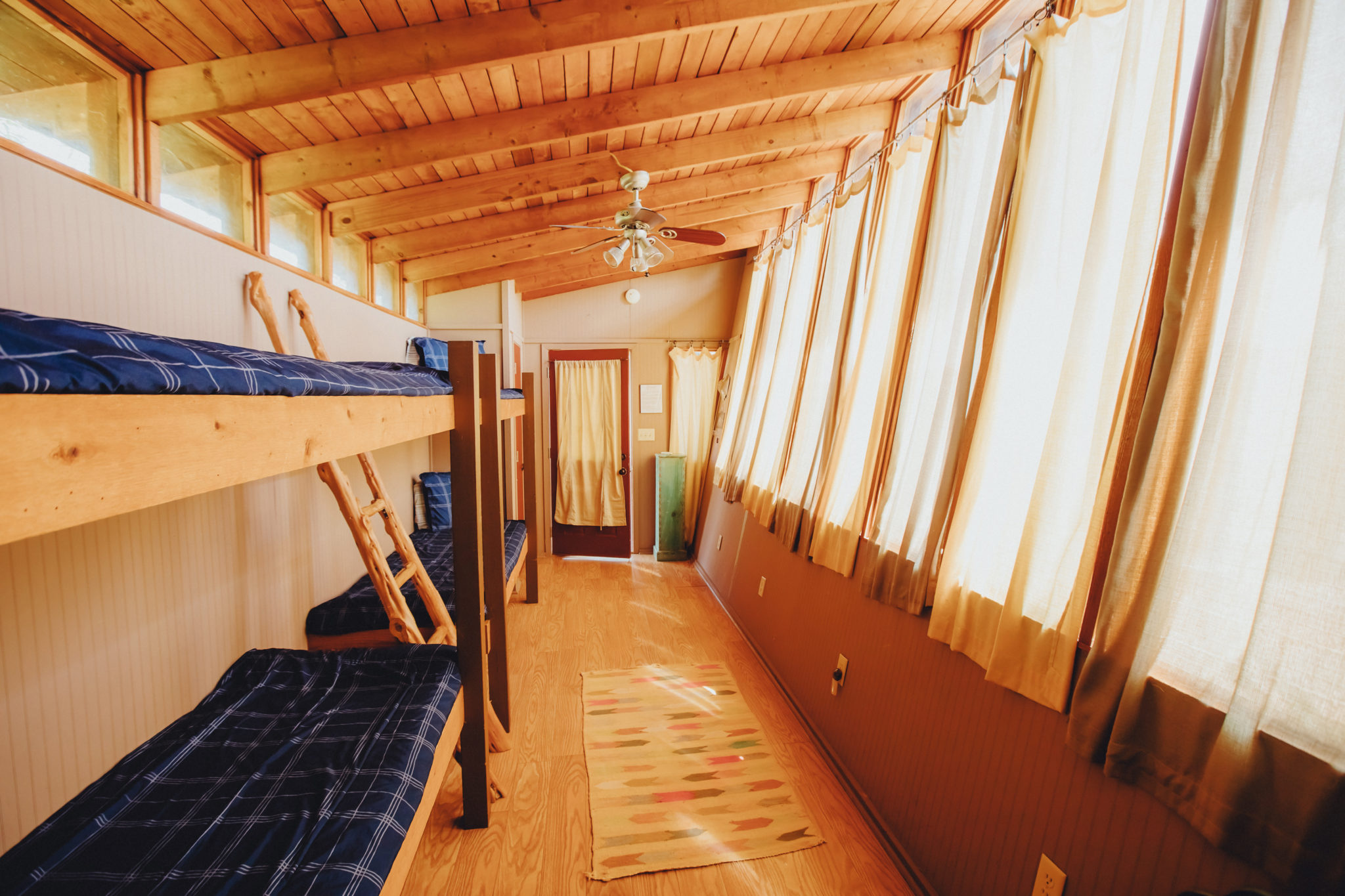 This Eco-funky "Retreat" is designed by the well-known architect, Marley Porter, who created One World Theater & many other earth-friendly designs. "The Bunk Room" is our minimalist Eco-Cabin ~ perfect for those who want to keep it simple and connect with nature. It has 4 camper-style bunk beds (sleeps 1-4), bathroom with standing shower, A/C with heating option, & a deck. 

Enjoy on-site amenities: yoga, massage, retreat packages, organic herb garden, organic composting sphere, all-natural body products, wifi, private access to the lake, swimming, sunset views, walking trails, waterfall, fire pit, multiple decks, the "not-floating cabin", & the soothing sounds & sites of nature. Please check availability & lake level when booking. Local attractions: tomato happy hour, wineries, hiking, natural springs, canopy tours, boating/kayaking, shopping, restaurants, & more!
Rates (for two guests)
OFF-SEASON (November 1st – February 28th)
$95 Per Night
*plus 6% State Room Tax & $50 Cleaning Fee.
IN-SEASON (March 1st – October 31st)
$145 Friday – Saturday nights
$125 Sunday – Thursday Nights
*plus 6% State Room Tax & $50 Cleaning Fee.
Reservations
Check availability and book online or call/text 512-348-8889.